A man has been arrested in connection with a daytime robbery in Kawasaki while the second suspect is still at large
Read Time:
1 Minute, 26 Second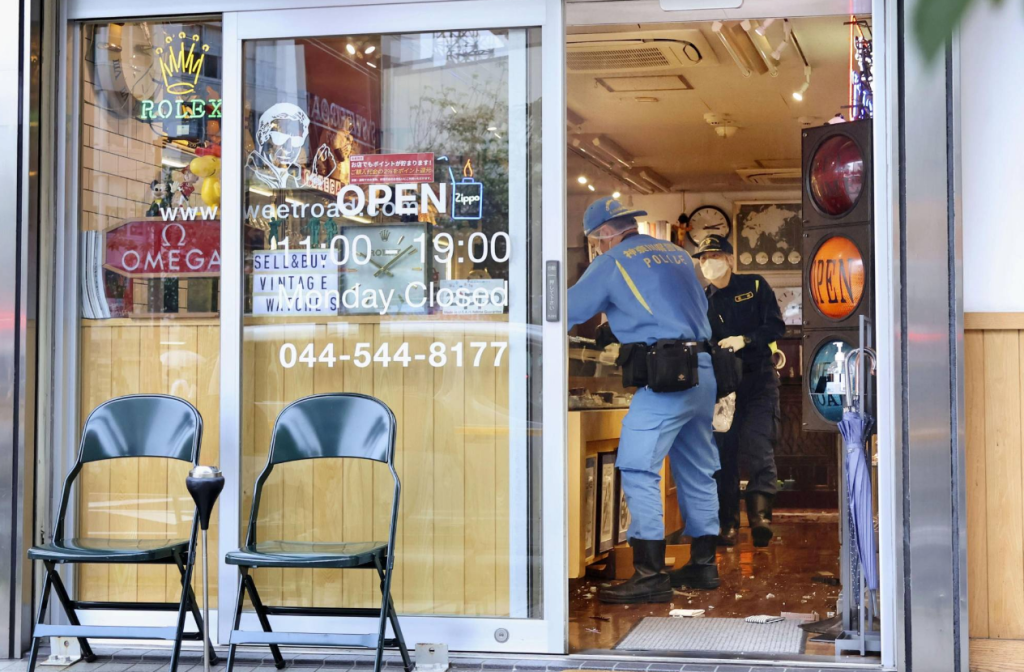 BY ANIKA OSAKI EXUM
On Sunday, a man was arrested following a daytime robbery at a luxury watch store in Kawasaki, while another suspect remains at large.
At around 1 p.m., two individuals entered the store near Kawasaki Station, in the city's Saiwai Ward, and smashed its display cases, before fleeing.
Witnesses said the suspects were wearing black masks and were pursued by store employees on foot. One employee was injured during the pursuit.
The captured suspect, Takahiro Yagi, 26, is seen restrained by employees on the ground near the store in a video obtained by news outlets. During television interviews, a kebab restaurant employee assisted two others in the pursuit after hearing shouts of "Robbery!" from the street.
Police asked Yagi whether the other suspect was a friend, but he replied "I don't know." Yagi, from Takatsuki, Osaka Prefecture, was arrested on suspicion of robbery inflicting injury.
A third person may have helped the other flee in a vehicle, police say.
Earlier this month, masked assailants broke into another luxury watch shop in Tokyo's Ginza district, Quark Ginza 888, smashing display cases and fleeing with stolen merchandise.
After police found the abandoned car near a residential building in Tokyo's Akasaka area, they apprehended the four Yokohama residents.
Despite initially claiming not to know one another, seized smartphones have led investigators to believe three of the suspects are friends, according to the Yomiuri Shimbun.
Witnesses say a driver was waiting in the getaway vehicle during the robbery in the Ginza case.
Even though passersby glanced inside the Ginza store as they walked by, filmed what was happening, and even attempted to close the door to the store, they did not attempt to stop the robbery.